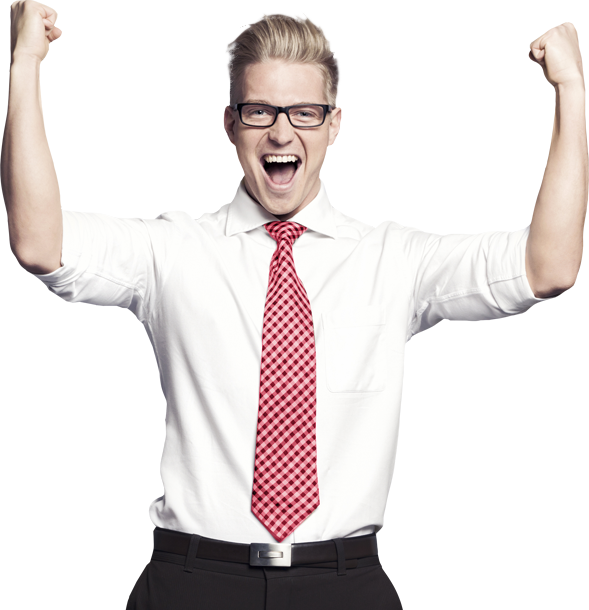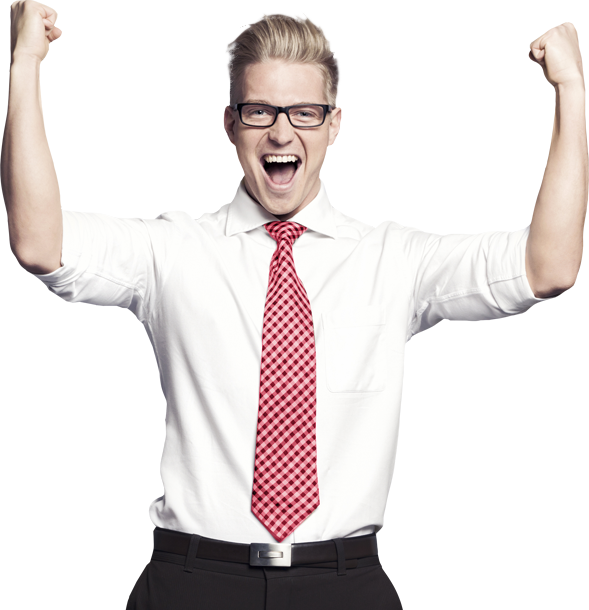 Fantasy Sports
win real money daily
On Sportito you can play when you want, win real cash and draft teams from thousands of leagues without salary cap restrictions. You can challenge your friends or thousands participants - Sign up now it's free
Would you like to receive a FREE ENTRY Ticket to win real cash?
Enter your email address!
SPORTITO AT A GLANCE
Sportito is the best rated place online to play daily fantasy sports. The winners can win real cash prizes with the endless possibilities we provide by building the highest scoring lineups, without salary cap restrictions. It's 100% legal and the possibilities to win prizes are infinite.
You can play head-to-head, leagues or tournaments with the millions of fans around the world or you can also challenge your friends. You can join contest with matches on English Premier League, La Liga, UEFA Champions League and many other tournaments. The use of Sportradar, the best football statistics service, gives you a unique and fascinating scoring system with several possibilities for the players to earn points. The statistics are updated live, giving a true second hand experience to the fans, similar to enjoying their favourite matches in the stadium or on screen.
Sportito is available on desktop and mobile devices so you can play anywhere and everywhere. With no season-long commitment, you are free to choose when you want and how you want to play. You can choose immediately from daily leagues for fantasy football and later from basketball, tennis, baseball, golf, hockey, soccer, NASCAR, MMA, college football and college basketball.
How it works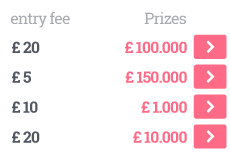 Select a Contest
Choose a contest you'd like to enter or you can choose to play against friends. Select the entry fee and prize or choose a free practice contest. You have the possibility to enter as many games and teams as you like to increase your chances of winning.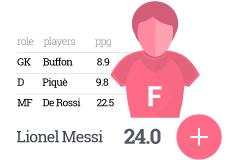 Build your lineup
After you've chosen your contest you'll need to pick your ultimate fantasy lineup for that day or week's matches. Check players' performance statistics, pick whoever you want, you don't need to worry about staying under a salary cap and watch your chosen players destroy the competition. Be original, select players smartly, and remember: the "all-star team" isn't always the best option.
Score to win
Based on their real performance, your team will accumulate points or lose points. When your team gain more points than your opponent on that day or weekend, you can collect your winnings right away. There is no need to wait for the season to end to take your winnings home.
INSTANT PAYOUTS
No need to wait a whole season for your winnings, get paid after every game.
Win real cash every day

Guaranteed prize pool

Contests available for as little as £ 2!

BONUS and promotions offered regularly
DAILY FANTASY
Sportito's daily play allows you to play a new "season" every day or week.
There is no need to wait till the season ends to win a league when you can win real money every day.
Whereas there are two matches happening on the same day, you can draft a team and contest. Daily play is an impressive format to prove your managing expertise and to give you more practice every day. There is no need to wait months to know if you won or to get your prizes.
With no commitment, you can play what you want, when you want and spend what you want. You can play on random days or you can play daily and be daily in Daily fantasy. Since there are no signing up for the whole season, you can pick your games as you like and don't let games pick you.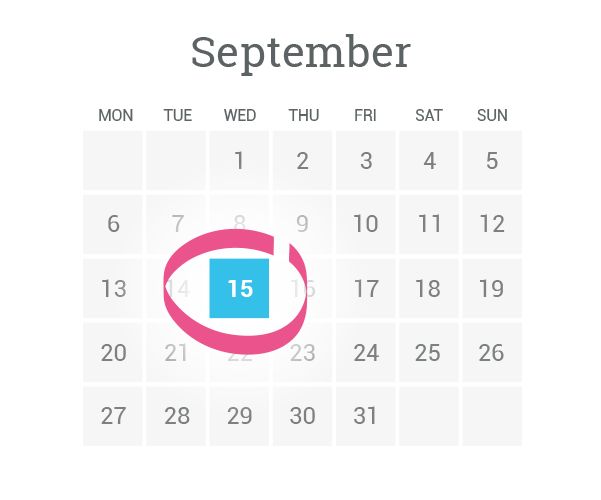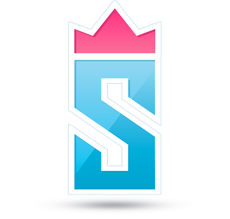 SPORTS AND LEAGUES
Build your team from players in the world's top professional leagues:
• football
• basketball
• tennis
• baseball, hockey, golf, NASCAR, MMA, american football, college football & college basketball
With more than 20K leagues to choose from every day, you have more options and more winners!
Football
Basket
Tennis
Other sports
€ 8400,00

€ 7200,00

€ 3200,00
Back to Top